Your sofa often serves as the centerpiece of your living room. However, picking the right sofa from all the options available can be a bit difficult for some people. Ending up with a sofa you don't like can be a regrettable mistake. Thus, in order to make sure you find the right piece of furniture for you, here are our eight tips for choosing the perfect sofa.
 1. Think about Function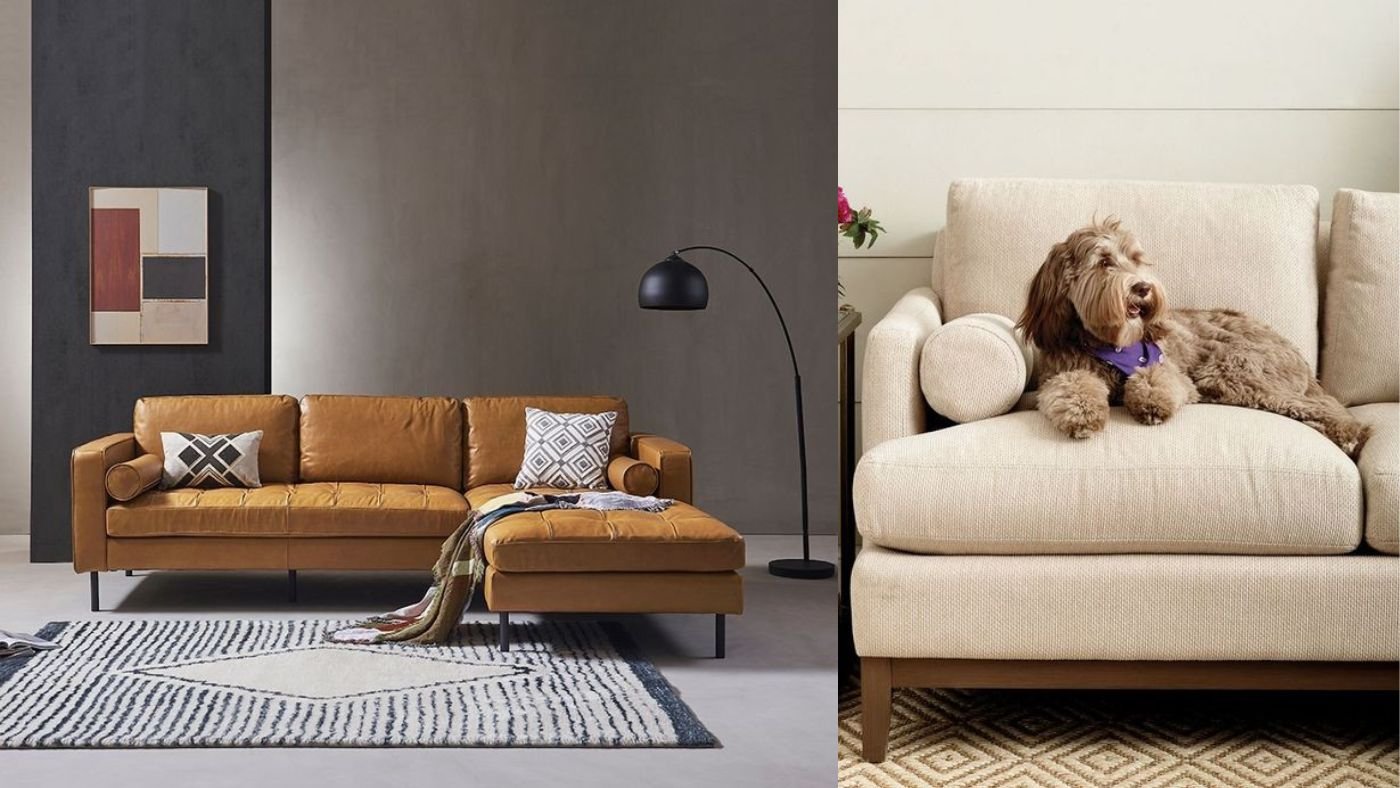 Source- homary.com (left), Ballard Designs (right).
While all sofas are designed for you to sit on, your choices are going to heavily depend on your current lifestyle. Do you favor a sleek, modern aesthetic over ideal comfort? How many people will regularly use your sofa? These are questions to ask.
If you have young children or pets, you probably want to look for a durable sofa with fabric that is easy to clean. If you have a huge family, a sectional may be a good idea. Think about how you want to use your sofa and begin narrowing your options from there.
2. Where Will You Put It?
Source - worldmarket.com
The next major question you need to ask before beginning to look for the perfect sofa is where it will be located. Here, we don't just mean what room it will go in but also where in that room and what direction it will face.
Knowing the ideal orientation of your sofa will help you to get a sense of what size you want. Getting a sofa too big can make a room look cramped while too small of a sofa may make the room look empty. Once you have an idea of where you will put it, measure a few times.
3. Invest in a Quality Frame
Source - Bluedot Designs (left), Pinterest- Vijit Purie (right)
When purchasing the perfect sofa, people tend to focus on things like style, fabric, and looks. These are certainly important things to consider. However, one thing that too often gets overlooked is the importance of a good frame.
However, a frame is very important for finding a sofa that will last a long time. Sofas take a beating, so you'll want to ensure that you find a frame made of strong hardwoods and quality craftsmanship. This is a great way to ensure your sofa will be a great investment.
4. Accommodate Your Style
While function is important, style certainly cannot be discounted. Fortunately, you will find a wide variety of different types of sofa styles. You want to get a sense of your current preference for décor and find a sofa that will match.
For people looking for a more modern environment, this typically means picking a sofa with sleek lines and angles. For more historic styles, a vintage look might be what you want. There are many styles so make sure that your sofa helps tie your room together.
5. Color Choice is Important Too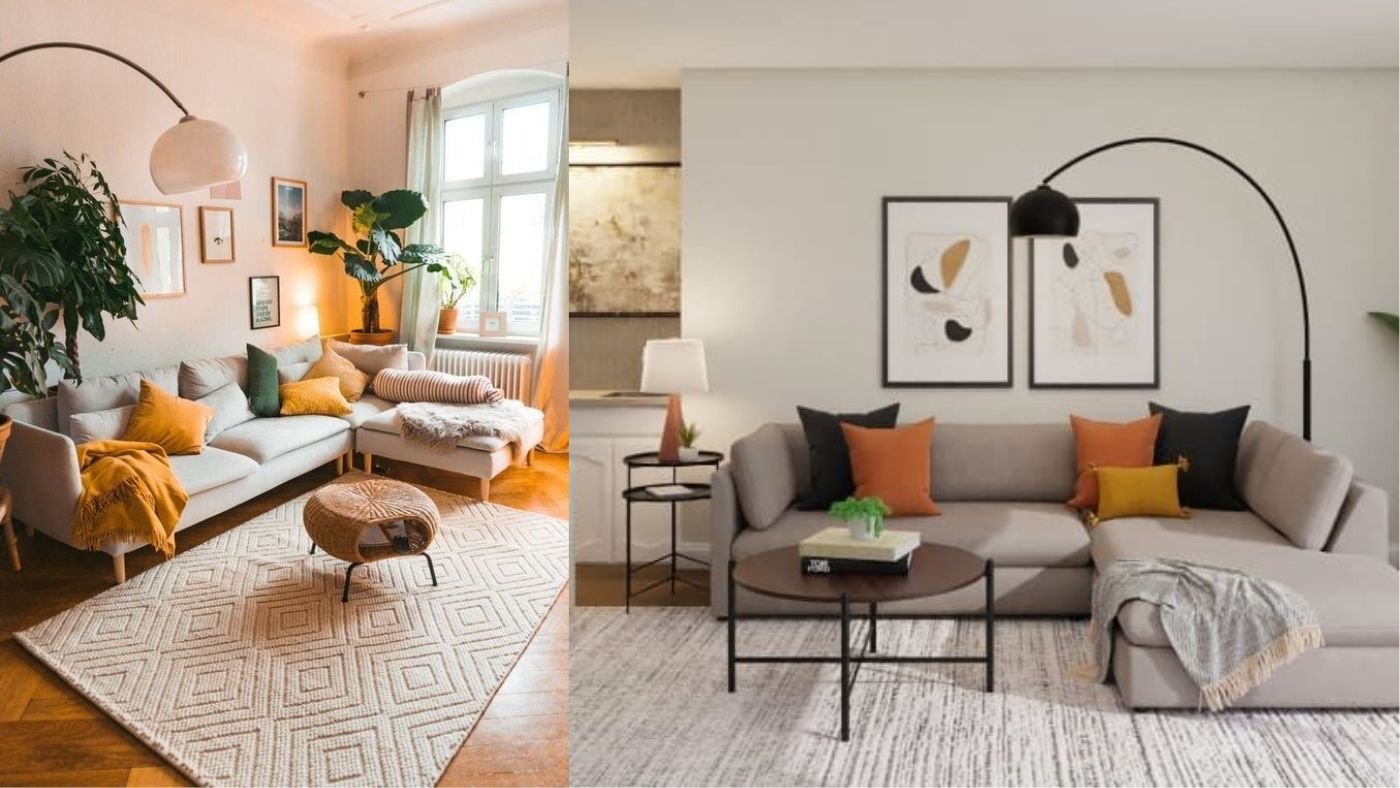 Source - daily.dreamdecor.com (left), spacejoy.com (right).
Color is an important aspect of style but really deserves a bit of elaboration on its own. After all, while you can easily change the color of many things, you can't change the color of a sofa without buying a new one. Getting someone to reupholster it is also cumbersome. Thus, you want to carefully consider how color fits in.
If you are someone that likes to move with the trends, a neutral color is probably best as this allows you to switch the colors of your walls and other décor such as throw pillows. However, if you have a theme that you want to keep for a long time, picking a color sofa to match that theme is perfectly fine.
6. Cushioning Shouldn't be an Afterthought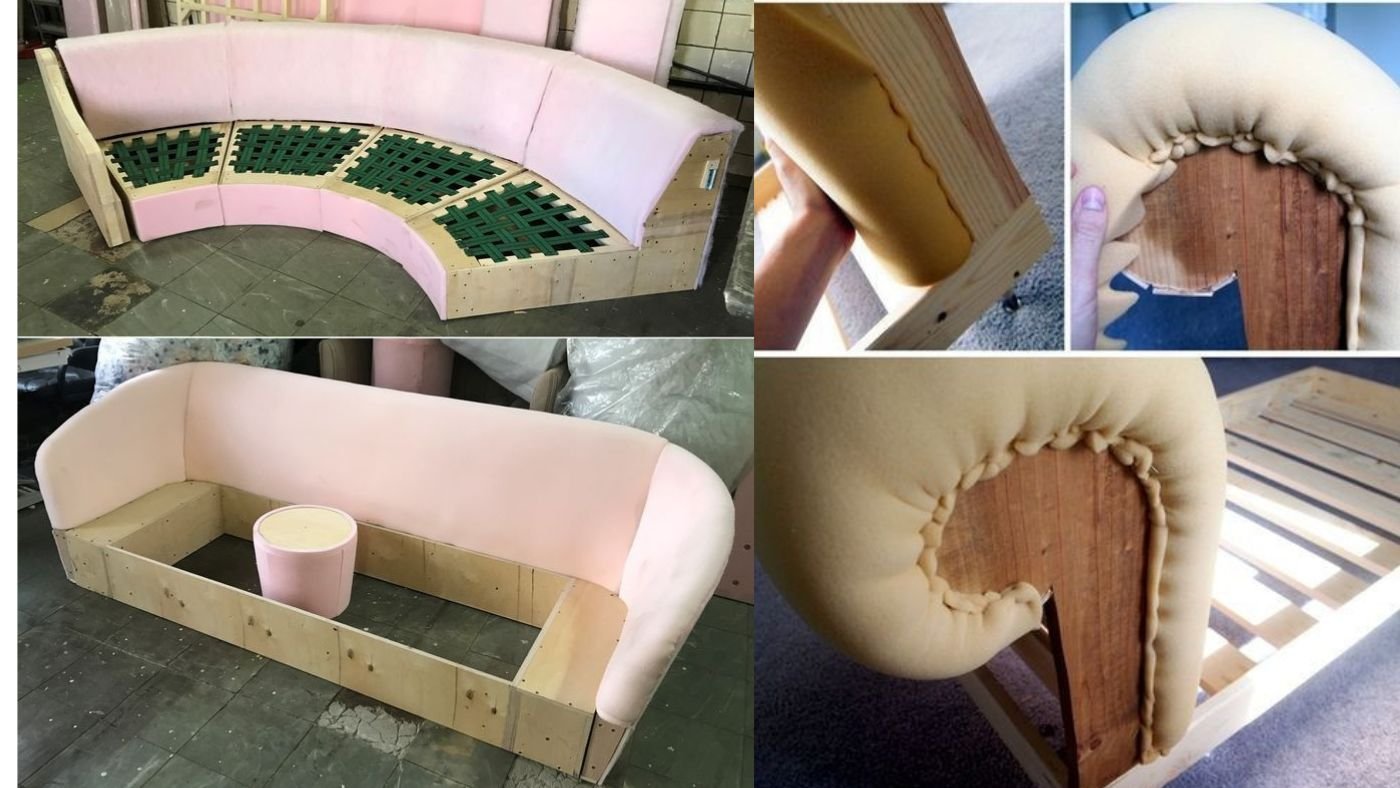 The cushioning of a sofa is another area that likely doesn't get the attention from buyers that it deserves; however, it will drastically impact your enjoyment of the sofa. Not enough cushioning will result in a sofa that is very rigid and uncomfortable. Do not make it too soft, otherwise, it loses its form and shape over time.
It is important to purchase a sofa with a nice medium density of foam that will allow for a comfortable fit. For those that prefer a firmer sofa, we take requests for high-density or latex foam, which we cover with a layer of soft foam, giving a firmer feel but adding comfort and longevity to your sofa. The same goes for the back loose cushions. A combination of medium density and super soft foam can keep the cushions in shape, allowing the necessary comfort. Polyfill/ fiber filling can give plush soft cushions but should not be used for very large cushions, as they lose shape. 
7. Arm Styles Matter
Source - Bluedotdesign.in
You may think the most important element of a sofa is what you sit on; however, ornamental features like sofa arms matter as well. These play an important role in contributing to the overall style and aesthetic of a sofa in particular. When shopping for sofas, consider how the arms go with your ideal design.
For example, rolled arms can create a bit of a feminine art deco vibe. Meanwhile, straight arms with 90-degree edges serve to create a more modern, masculine feeling. Size matters as well. Larger arms tend to be associated with a more traditional or rustic design while smaller arms are associated with minimalist or modern designs.
8. Consider Brand
A final thing to keep in mind when trying to find the perfect sofa deals with the reputation of the company you get it from. You obviously want to purchase furniture from a trusted company known for quality.
Getting a sofa from the wrong place can result in you having to replace it sooner than you'd like while choosing a good vendor makes it more likely you'll get more value from your purchase and be satisfied.
Final Thoughts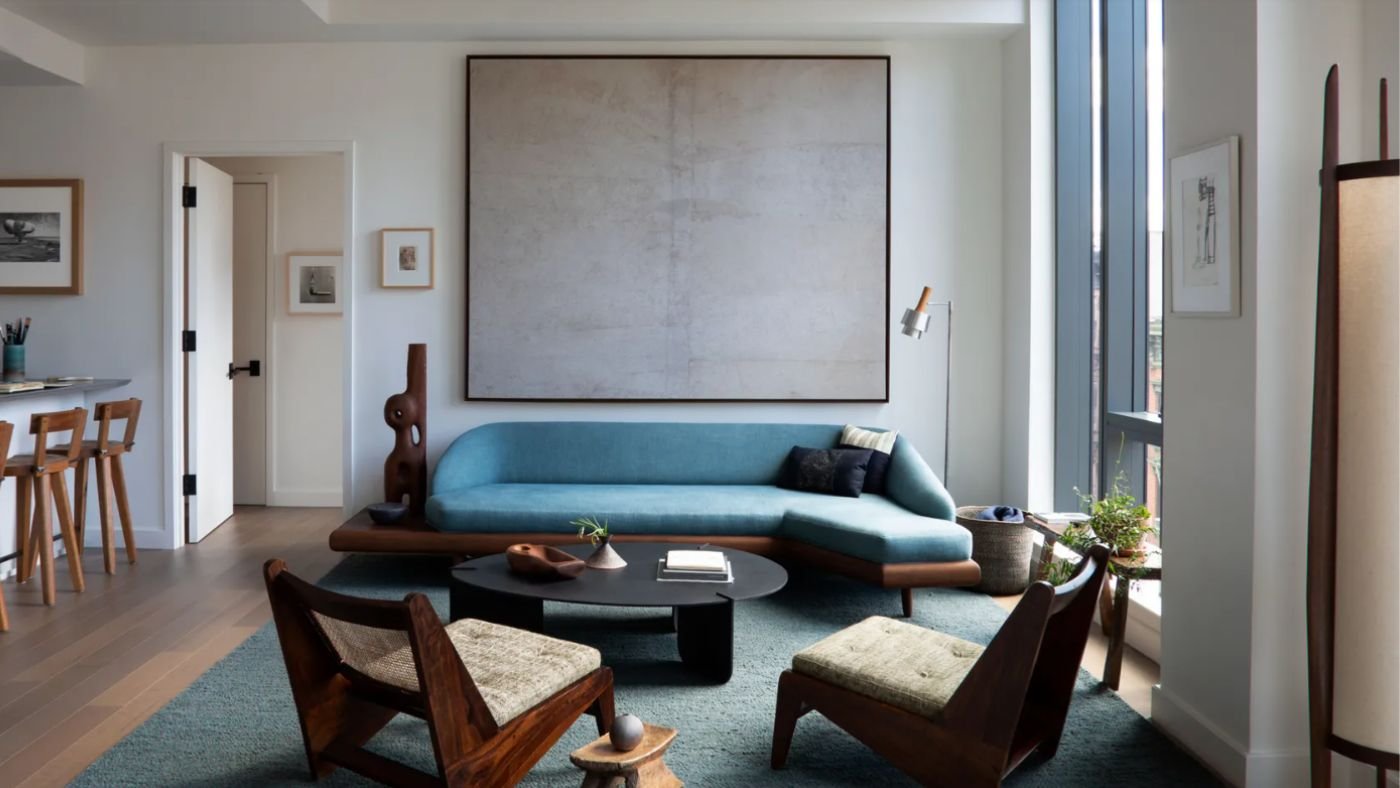 Source -Christiane Lemieux, Architectural Digest
When it comes to picking out a sofa, there are a number of things to consider. Following these tips can help you pick the best sofa for your needs. As always, Blue Dot Design is happy to provide you with useful advice while also producing high-quality, durable furniture for your every need.